Custom Search




OTHER ITA WEB SITES:

- Human Anatomy
- Health Topics
- Drug Reference Encyclopedia
- Genome Dictionary
- HIV/AIDS Glossary
- International Classification
of diseases
- Geology Dictionary
- All About Diamonds
- Energy Dictionary
- USA Census Statistics
- China Statistics
- HTML Color Chart
- Seaport Codes
- Airport Codes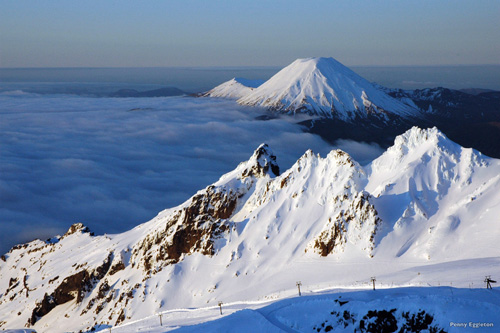 Igloo with a view, Mount Ruapehu

If you're looking for an interesting place to stay in New Zealand, you'll have a very cool time at Mount Ruapehu's igloo megaplex. Located 2290 metres above sea level, it includes three bedrooms and two dining rooms. Overnight guests are equipped with special sleeping bags, cosy to -18° Celsius.

SOURCE: Penny Eggleton, courtesy of New Zealand Tourism, used with permission


To submit a photo for inclusion in this web site, please send e-mail for instructions.
---
NOTE: The information regarding New Zealand on this page is re-published from New Zealand Tourism. No claims are made regarding the accuracy of New Zealand information contained here. All suggestions for corrections of any errors about New Zealand should be addressed to New Zealand Tourism.
---
- Please bookmark this page (add it to your favorites).
- If you wish to link to this page, you can do so by referring to the URL address below this line.
---
http://www.allcountries.org/photos/new_zealand/new_zealand_photos_52.html

This page was last modified 25-JAN-09
Copyright &copy 1995-2009 ITA all rights reserved.

---