Custom Search




OTHER ITA WEB SITES:

- Human Anatomy
- Health Topics
- Drug Reference Encyclopedia
- Genome Dictionary
- HIV/AIDS Glossary
- International Classification
of diseases
- Geology Dictionary
- All About Diamonds
- Energy Dictionary
- USA Census Statistics
- China Statistics
- HTML Color Chart
- Seaport Codes
- Airport Codes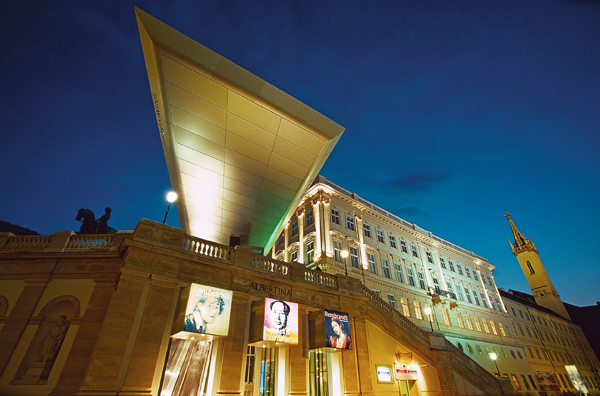 Albertina Museum, Vienna
SOURCE: Wikipedia Commons photo.

One of the world's finest art collections has been housed since 1805 in the Albertina museum, a grand Viennese palace in the Neoclassical style. The palace takes its name from the collection's founder, Duke Albert of Saxe-Teschen (1738-1822), a son-in-law of Austrian Empress Maria Theresa (1717-80). It was built in 1744 for Count Emanuel Teles Silva-Tarouca (1696-1771).

In 1919, the newly established Republic of Austria expropriated the Habsburg palace and the art collection it contained, now renamed the Albertina Graphic Art Collection. Severe bomb damage in 1945 destroyed many of the staterooms, the palace facades and the access ramp leading to the bastion.

The palace underwent complete renovation in 2000-2003. The facades were returned to their original appearance, the historical state apartments were fully restored, and the Danubius Fountain was reactivated. Four state-of-the-art exhibition rooms were created. Architect Hans Hollein canopied the entrance to the museum with a spectacular 64-metre titanium wing-shaped roof. Installed in 2004, the daring structure has become the hallmark of the new Albertina.


---
To submit a photo for inclusion in this web site, please send e-mail for instructions.
---
NOTE: The photograph regarding Austria on this page is re-published from other sources. No claims are made regarding the accuracy of Austria information contained here. All suggestions for corrections of any errors about Austria should be addressed to the webmaster.
---
- Please bookmark this page (add it to your favorites).
- If you wish to link to this page, you can do so by referring to the URL address below this line.
---
http://www.allcountries.org/photos/austria/austria_photos_2.html

This page was last modified 25-JAN-09
Copyright &copy 1995-2009 ITA all rights reserved.

---